Welcome to the Hollywood Beach Golf Resort Blog!

Hello everyone,
Let me introduce myself, I'm Jennifer Harrison, Assistant Hotel Manager here at Hollywood Beach Golf and Resort. I am pleased to be the first to welcome you to our new blog. The family here at Hollywood Beach Golf Resort decided it was time to bring the same sense of family and community that our guests and staff share here at the resort into cyberspace.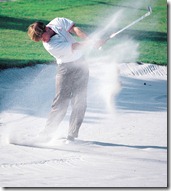 Our blog is written for you, our community, our customers, our friends. We want you to know what is going on at our Resort and get your feedback on what you want from us. Our team will be writing about many topics from golf tips from Chuck Stone, our Golf Pro, the best South Florida events and hotspot, tips on planning a great vacation and everything in between.
If you are new to our community, let me share with you a little about us. Hollywood Beach Country Club and Golf Resort is a championship, par 70 golf course designed by renowned architect Donald Ross. On the resort, we have a 30 room boutique hotel with a fantastic view of our beautiful golf course. And, Nikki's on the Green, our restaurant at our Club House. Our resort is perfect for a weekend get-away or a week-long vacation!
We are located about a10 minute trolley ride from the gorgeous Hollywood Beach and Boardwalk! The HBGR is within walking distance from downtown Hollywood, with lots of history and culture, restaurants, shops, nightlife and the beautiful Arts Park!
HBGR is the perfect location to get in a golf game, 68 steps from the hotel, and then head to the beach in the afternoon. And of course, fit in some dining and shopping in the evening!
We are a gem in the center of Hollywood.
So look for more great insiders' info about the resort and be sure to leave us your thoughts and comments, we would love to hear from you. Finally Hollywood Beach Golf Resort now has a home on Twitter and Facebook! Be sure to join us for great tips and deals…
Sincerely,
Jennifer Harrison
Assistant Hotel Manager
Hollywood Beach Golf Resort
Category : Latest News