Valentines' Day at the Hollywood Beach Golf Resort
Valentines' Day Get-A-Way! 

Valentines' Day is the perfect time to share a weekend with the one you love, or like a lot!   The Hollywood Beach Golf Resort has the perfect place, hidden away from the hustle and bustle, for you to relax, unwind, and spend some quality time with that perfect person. 
In our "Valentines' Day Package", we are including champagne, strawberries and chocolate, and breakfast with your accommodations.  All you have to do is call to make your reservation, and then show up. 
You can book your room for one night, or the entire weekend, since Valentines' is on a Monday this year.  The weekend prices start at $199.99 a night per couple. 
If you are golfers, we can include 18 holes in your rate, including the cart!  You can relax, unwind and sharpen your golf game!                Golf Packages start at $259.99 per night.
Call us today at 954-927-6040 x 1 or toll free at 888-895-6695 to book your stay!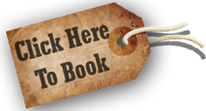 Category : Latest News