Trick or Treat at the Hollywood Beach Golf Resort
Trick or Treat at the Hollywood Beach Golf Resort

Halloween is a fun and exciting holiday for the children and finding a safe place to go trick-or-treating is always a challenge. Nikki's on the Green, our restaurant at the Hollywood Beach Golf Resort, is hosting a Trick-or-Treat Halloween Costume Party.
On Sunday, October 31, 2012, from 3:00 PM – 7:00 PM, enjoy a safe environment for fun and costumes and trick-or-treating. We will have goodie bags filled with candy and prizes for the entire family. There will also be food specials, and drink specials for the adults.
So, dress up the kids and parents, and join us for a "Family-friendly" trick-or-treat party with the neighbors! Invite your friends and family and experience Halloween with the Hollywood Beach Golf Resort.
Call Nikki's on the Green at 954-927-6040 x 2 to RSVP or for more information.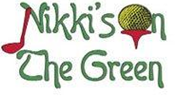 Category : Latest News