The Orange Bowl is Bringing Hokies and Cardinals to Miami
THE ORANGE BOWL IS BRINGING HOKIES AND CARDINALS TO MIAMI!
 What a great way to get out of the winter  weather and head down to the Sunshine State for some great football!  You can discover South Florida with our cozy rooms and beautiful golf course.  We are located 8 minutes from the Fort Lauderdale/Hollywood International Airport and 30 minutes from the Miami International Airport.  We are only 5 minutes from the Hollywood Broadwalk and beaches and our Hollywood Trolley system will drop you off!   Our resort is situated in the center of Hollywood and only 10 miles from Sun Life Stadium.  We can even arrange a shuttle for you to and from the airport as well as to and from the Orange Bowl! 
We have a great special for the Hokie and Cardinal fans coming down for the game this year!  For only $164.99 a night (double occupancy), you can get one of our golf course suites, overlooking the 17th hole on our golf course, with a screened in patio.  There are no limitations to the number of nights you stay and we will even include an early check in and a late check out for you!  And, if you want to include a golf package with your hotel stay, we can do that too!
Just give us a call and we will reserve your room for you!  Let us know if you would like to reserve a shuttle from the airport and if you would like to reserve the shuttle for the game!  The prices will depend on the number of people included on the ride. 
Book your reservation today at 954-927-6040 x 1 reservations@hollywoodbeachgolf.com.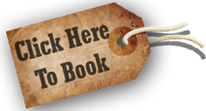 Category : Latest News